ANNUAL CONFERENCE IN TRENTO, OCTOBER 21st
---
October 22, 2022 » Communications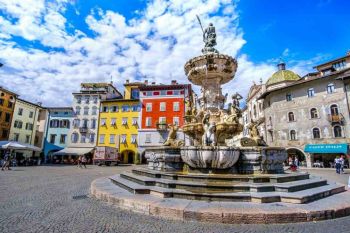 CISP Annual Conference 2022 took place on Friday October 21st in Trento.
The Conference focused on the potential of porcelain enamel in architecture and on the presentation of the results of the validation tests conducted by the University of Trento.
The Association presented the applications of Porcelain Enamel and the registration of the corresponding Certification Mark.
At the end of the Conference CISP offered an industrial visit at the laboratories of the University of Trento, a potential academic partner for all applications of porcelain enamel.
Info: cisp@cisp.it
---
Back to news
subscribe!
---
Discover the latest issue of our magazine for free
Subscribing to the e-magazine you'll be granted access to
our technical archive
subscribe
now!
---