ONLINE TRAINING: PORCELAIN ENAMEL RELEASE AND FOOD CONTACT
---
September 25, 2020 » Communications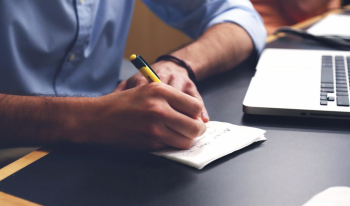 Following the conclusion of the collaborative study on the release of enamelled objects and the disclosure of Z-Scores to laboratories, CISP has scheduled an online training course, split into 3 webinars of 4 hours each, to discuss the results of the Interlaboratory and facilitate the reading of the final Report.
The training will be available in both English and Italian and will take place in November and December.
Participants will receive a copy of the Report (PDF).
We will ask participants to sign a non-disclosure agreement before releasing their copy, which must remain confidential.

PROGRAM

Webinar 1 - Introductory Module
This module presents the international reference documents for the approach to measurement uncertainty and the statistical interpretation of analytical data. The concepts of laboratory accreditation and statistics are also introduced in the context of the standards for measurement and analysis activities.
Webinar 2 - Reading the report (using report text and practical examples)
This module introduces the application of the concepts illustrated in the previous webinar using the interlaboratory report as a practical example. Participants will be guided and advised on the practical use of key concepts like the use of measurement uncertainty, the evaluation of laboratories' performances, the matrix effect compared to spike materials, the repeatability for the evaluation of the operator and machinery, the relation between the components of the measurement uncertainty and the different phases of the analytical method, the use of robust average to attribute a standard reference value to samples).
Webinar 3 - Q&A session
This module is dedicated to the questions collected from participants during session 2, in order to answer doubts about the interpretation of the study and satisfy the specific needs.
Dates for the course in English:
• Webinar 1: Thursday November 12th (9:30-13:30)
• Webinar 2: Thursday November 26th (9:30-13:30)
• Webinar 3: Thursday December 03rd (9:30-13:30)
The cost of the training (3 sessions, for a total of 12 h) is 700 euros (VAT free).
Registration is intended per company/laboratory and not per person. Participation of more than one person from the same company/laboratory is allowed and encouraged.
For information: cisp@cisp.it
We remind you that this year, due to the COVID-19 sanitary emergency, CISP Annual Conference will not be held.
---
Back to news
subscribe!
---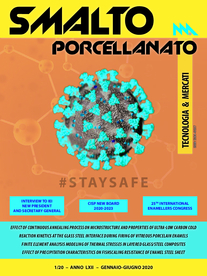 Discover the latest issue of our magazine for free
Subscribing to the e-magazine you'll be granted access to
our technical archive
subscribe
now!
---